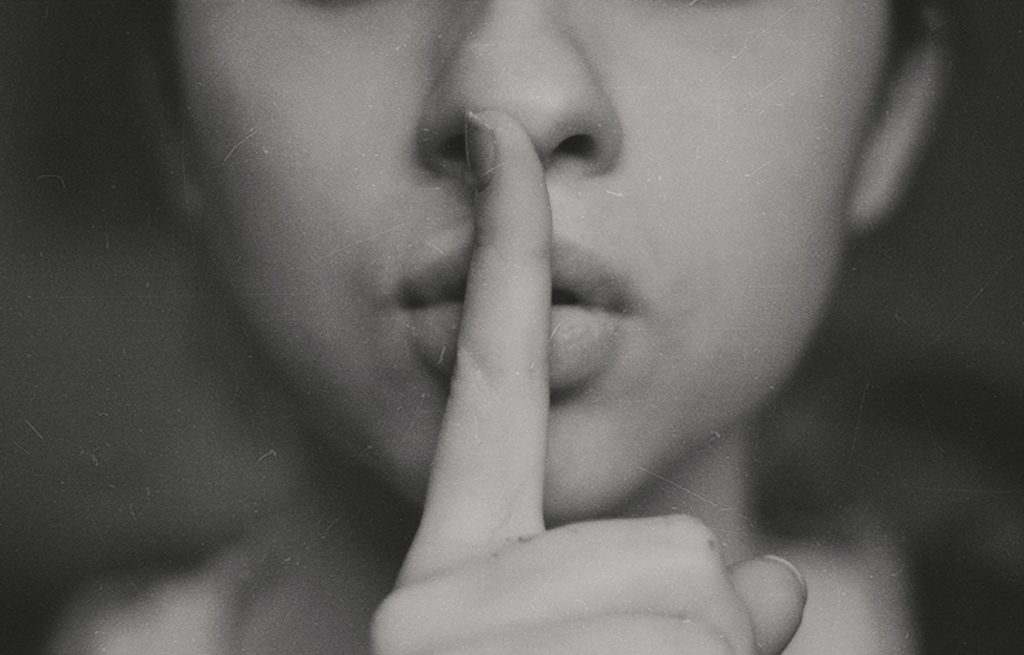 Just Shut UP
Mark Twain was a man of many (often acerbic) words. One of Twain's quotes that resonates for me today is, "Never miss an opportunity to shut up." It is hard to overstate how important those seven words are to the success of people in leadership positions and to the business outcomes for an organization.
18 Seconds…
Too often, leaders are great at pontificating and speech-making but absolutely awful at listening. In Tom Peter's book; Excellence Now: Extreme Humanism, he cites a startling statistic: on average, doctors interrupt patients after just 18 seconds, cutting them off – a wound made worse by its frequency.  
I don't think it is too much of a stretch to acknowledge that this same leadership behavior occurs across our industry as well. These doctors and business leaders typically have packed schedules and big demands on their time and therefore feel justified in moving the conversation along to a rapid end. "I don't have time for a long-winded conversation…" On the one hand, that position is understandable. But, on the other, time invested in intentional listening pays unexpected dividends in psychological safety, feelings of compassion, and trust.
Listening is hard work. Reflecting back to my thoughts on this topic in a prior post, hearing and listening are two different things. Intentional empathetic listening is one of the most powerful tools in the leader's arsenal.
Listen with Intention…
I encourage you to develop your active listening skills. Engage with others with intention. Listen carefully for what is said, what is unsaid, and to the body language of the speaker. When you do speak, use the time to reflect back and confirm what was said. Ask questions that probe for more information. Resist the urge to give a quick answer to "solve the problem" because those rapid responses may move the conversation to a premature end and worse, they send a message to the speaker that your primary motive is to shut them up. The fallout is a disillusioned employee who learns not to raise their hand or speak out, and whose belief in the culture of the company is damaged.
It takes less time than you think to engage in empathetic listening. One study showed that doctors of oncology, whose practices are filled with patients engaged in the fight of their lives against cancer, spent just 33 seconds directly engaged in compassion and empathy with their patients. Those doctors and patients had better relationships. The patients felt heard and their struggle validated. It didn't require an extraordinary investment of time on the doctor's part – just over half a minute – to ensure the patient's safety and trust in the relationship. Patients who feel safe and heard are more likely to share sensitive information which is crucial to better outcomes.
The same is true in the multifamily space. Imagine the benefits for those leaders who actively make time and space to genuinely listen.
Shared Humanity…
Ultimately, connecting through active empathetic intentional listening comes down to recognizing the humanity of the person in front of you. When you acknowledge that each of us share the familiar burdens of life, of love, of loss, and more, then the things we have in common become far greater than the things that separate us. Much of what separates people is artificial – it's man-made. When you embrace the truth of our shared humanity, listening becomes less of a burden and more of a gift.
Do you have just 2-3 minutes to build relationship? The time it takes you to walk down the hall and catch the elevator? Even that span of time is enough to send the message, "You are important to me, and I want to hear what you have to say."
Everyone needs to feel heard. If you don't take the time to build relationships through active listening, then the quality of your connectedness will degrade. It should come with little surprise then when your trusted employee decides to go somewhere else to be heard.
I know this to be true. When others have something on their minds/hearts to share, then my job is to just shut up and listen. 
Never miss another Multifamily Collective moment. Sign up to Catch the Weekly Rundown to see all our weekly content plus bonus material for our subscribers. It's FREE, easy, and we promise not to spam your inbox!      
About
Mike Brewer
My mission is to tease out the human potential in the multifamily space.