mike brewer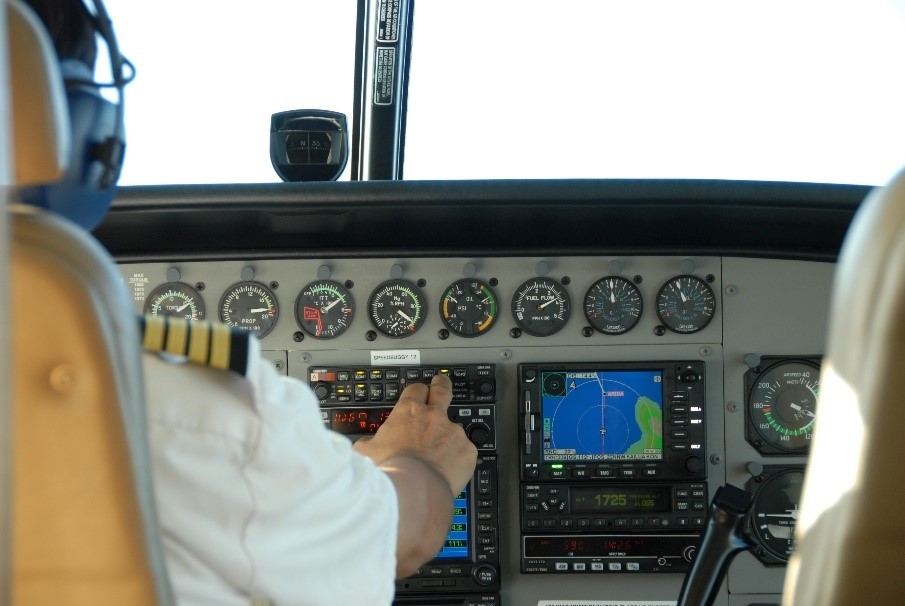 Photo by Kevin Bluer on Unsplash
Autopilot
Airplanes use autopilot software that can manage the aircraft under certain conditions using the craft's hydraulic, mechanical, and electronic systems. It can do things such as stabilize speed and height as well as the heading. Mostly used on passenger planes, pilots generally use autopilot to lead the aircraft in a controlled manner except for departure and landing.
The use of autopilot technology has migrated well beyond the world of air travel. Decades ago, the term autopilot was briefly used to describe conventional cruise control. Tesla has branded the term Autopilot to refer to their feature that combines land-centering steering with adaptive cruise control. Many other cars offer advanced driver-assistance features. Some offerings rival or even exceed Autopilot's primary capabilities.
Even the most advanced systems require the driver to pay attention and take over as necessary, often using a driver-facing camera that monitors driver engagement at all times. We are far away from leaving it all in the hands of the car while drivers read, surf the net, or otherwise zone out. Still, with or without an enhanced driver support system, many people are driving with their minds on autopilot.  
Living On Autopilot
Have you arrived at your destination and not remembered anything about the drive? Ever listen to podcasts while driving and realized that you missed whole sections because your mind was elsewhere even though your intention was the listen closely? Earlier this week, I published this thought on the topic.
It seems to me that people are living on autopilot more than ever these days. The 24/7 deluge of information coupled with reliance on (and addiction to) devices is taking its toll but there is no slowing down the technology train. Even as I was writing this missive, my work was held up by the need for yet another multi-factor identification – stop writing, sign in to the system that I was auto-signed out of when the 14-day cycle expired, get the code from my device, input it, and back to my interrupted thoughts.
When it comes down to it, the only variable that you can change is you – your habits and practices. And those feel like the hardest of all to rewire but small changes are possible and when practiced regularly, they can lead to bigger and more permanent changes.
Here are a few suggestions for turning off your autopilot and tuning in to your life this week.
Focus Time – Build in a block of time daily for creative dreaming. Set it as a calendar appointment and hold it in high regard. This focus time is for expanding your thoughts beyond the next item on your to-do list. Meditate, journal, take a walk, or just sit for a while – without the digital leash of your device.
Do Something Differently – Take a different route on your commute and take note of the things you see along the way. Start a new hobby. Bonus points if you select activities that require the use of your hands like gardening, pottery, or painting – making frequent checks of your phone more difficult.
Set A New Goal – It can relate to your career, but it doesn't need to. Some easy ones:
Take a walk/run before work three days a week
Sign up for and attend a class on any subject that interests you
Ask someone you trust to mentor you
Read one of the book recommendations you've been meaning to get to
Connect With Others – Loneliness is rampant, especially after the last two years. Lean into that awkward feeling and make the effort to get to know someone new. Ask a new neighbor to join you on a walk or to get a cup of coffee. Check out interesting events happening near you – anything from farmer's markets to concerts in the park – and show up!
This short blog post is a simply a prompt and a jumping-off point. My encouragement to you today is to break out of your autopilot and wake up to all the possibilities. Surprise yourself with a self-determined and intentional life.
Have you ever found yourself living on autopilot? How did you break the pattern? Share your thought with us!
Help us grow the Multifamily Collective!
YouTube – Please subscribe to our channel, like our content, and engage in the comments
Apple Podcasts – Please Rate and Review Multifamily Collective – all episodes of Collective Conversations and our daily Vlogs are here for easy listening
The Weekly Rundown – Sign up to receive our free weekly newsletter