Thought Leadership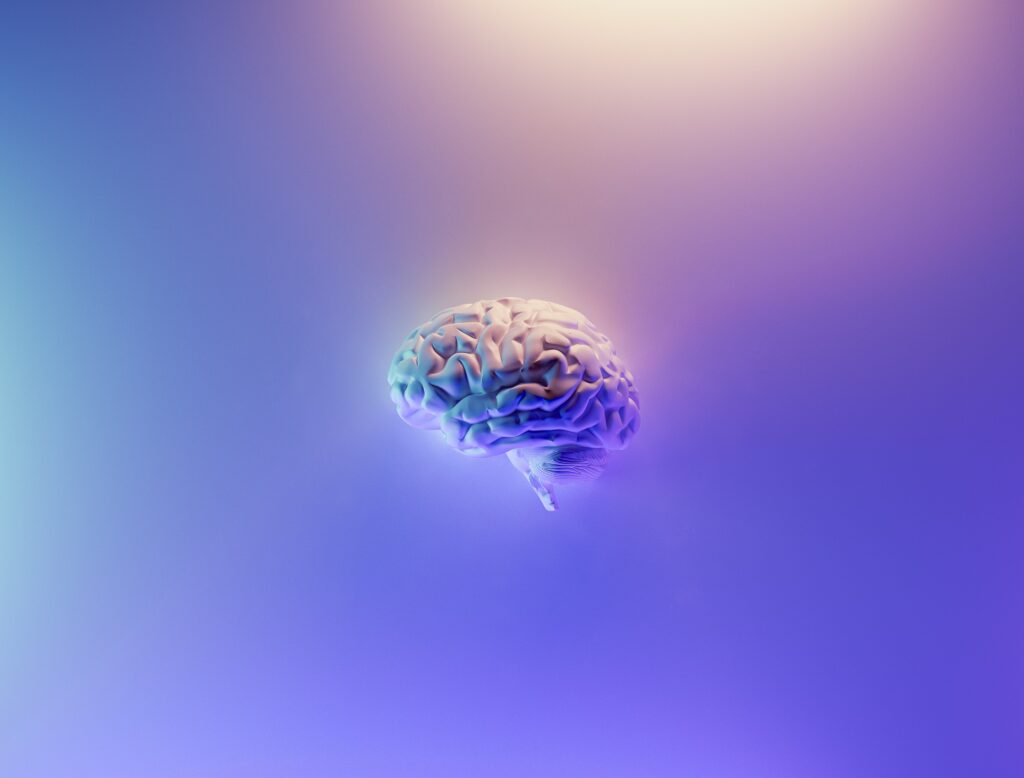 Leaders are often seeking strategies to stand out and propel their personal brand. Surprisingly, one such strategy lies within their thoughts and self-talk. The principle that you attract the things you give great thought to is not just philosophical rhetoric but a concept backed by psychological and business research.
This idea, often called the Law of Attraction, posits that positive or negative thoughts bring positive or negative experiences into a person's life. While this may sound abstract, its implications are practical and efficient, especially in multifamily leadership. The power of thought in shaping one's personal and professional trajectory is immense, with leaders often underestimating its potential.
A study published in the Journal of Personality and Social Psychology found that self-generated thought can influence attitudes and behavior, affecting leadership outcomes. Leaders focusing on growth, innovation, and positive outcomes tend to attract opportunities aligning with these aspirations. This is particularly crucial in our industry, where staying ahead of market trends and tech advancements is critical.
Personal branding for multifamily leaders is not just about external strategies like networking and marketing. It also encompasses the internal mindset that drives these actions. Leaders who consistently think about and visualize their goals are more likely to identify and seize opportunities others might overlook. This is supported by cognitive psychology research, which emphasizes visualization's role in achieving goals or objectives.
I believe thought attraction is deeply intertwined with thought leadership—a critical element in the multifamily. Thought leaders are individuals who, through their innovative ideas and perspectives, influence others. They are often seen as go-to experts in the field, attracting followers and opportunities. By cultivating a mindset focused on innovation and thought leadership, multifamily leaders can enhance their personal brand and position themselves as key influencers in the industry.
Moreover, the influence of thought patterns extends to networking and relationship-building, essential components in the multifamily space. Positive thinking is vitally significant in building strong professional relationships. Leaders who approach networking with a positive and open mindset are more likely to form meaningful connections that can advance their personal and professional goals.
In the context of PropTech and innovation, the role of thought attraction is particularly pertinent. As the multifamily industry increasingly integrates technology into its operations, leaders constantly thinking about and exploring new technological solutions are better positioned to adopt and implement these innovations in their businesses.
However, it's crucial to note that thought attraction is not a standalone strategy. It works best when combined with proactive actions and strategic planning. Leaders in the multifamily industry must complement their positive thinking with concrete steps toward achieving their goals, whether it's through professional development, strategic networking, or embracing new technologies. Thinking is one key; taking action is another.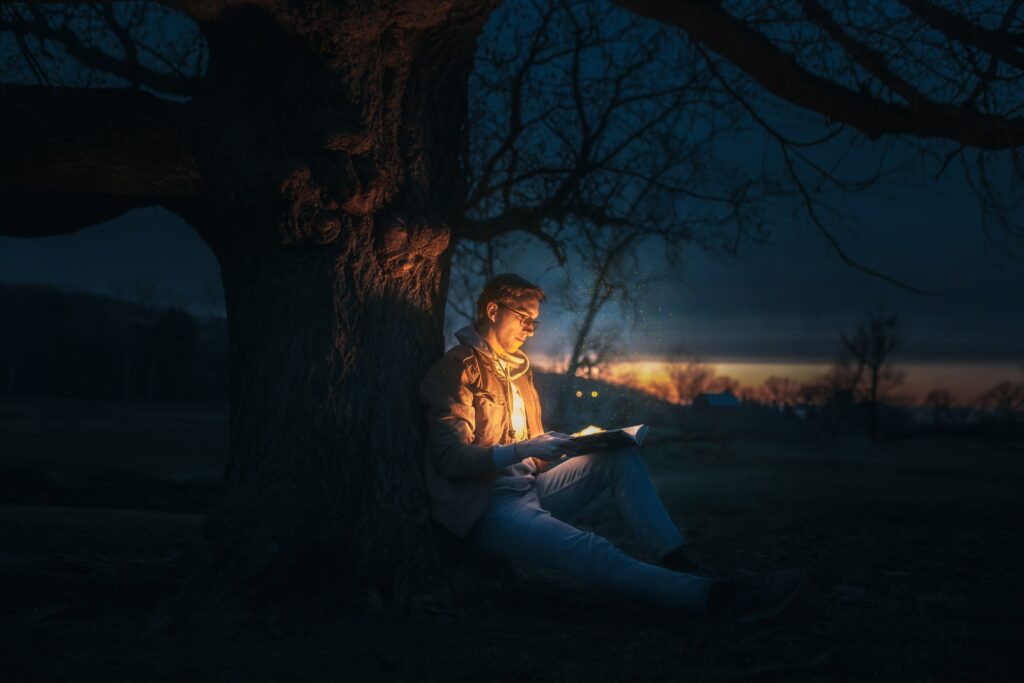 Leadership can feel like navigating a complex maze. Strategies evolve, and technology disrupts, yet amidst all the noise, one asset silently amplifies your career—wisdom. Far from mere intellectual prowess, wisdom encompasses a balance of experience, intuition, and empathy. This trifecta is your compass in the multifamily space, helping you make informed decisions and create authentic human connections.
Why Wisdom Supersedes Knowledge
Leaders are often told to be data-driven. I say this often to our team. In the age of analytics, machine learning, IoT, and AI, it's easy to overlook the human element. Wisdom involves sifting through loads of information to arrive at insights. These insights empower you to act, not just react, to challenges—market demand fluctuations or team dynamics shifts.
Strategic Decision-making: The Wisdom Angle
Have you ever been paralyzed by a cascade of equally compelling options? Me, too! Wisdom is what elevates your decision-making from good to great. It allows you to perceive the nuances in data, foresee potential outcomes, and intuitively weigh risks against benefits. In multifamily leadership, where each decision can have ripple effects on your organization and the lives connected to it, wisdom is your fail-safe.
Wisdom and Emotional Intelligence
A wise leader understands the pulse of their team. Emotional intelligence is the cornerstone of human-centric leadership, and it amplifies your wisdom by giving you a fuller picture. Empathy and self-awareness, vital components of emotional intelligence, are wisdom in practice. They help you navigate complex relationships, motivate your team, and foster a work environment where everyone can tap into their full potential.
The Future of Wisdom in the Age of Technology
The integration of PropTech is revolutionizing the multifamily space. And it's about time! Contrary to popular belief, these technologies can amplify human wisdom rather than diminish it. Imagine a scenario where AI algorithms predict market trends, freeing you to invest your intellectual energy in strategic planning. This opens new avenues for wisdom to play a more significant role in leadership. That time is here. That time is now.
A New Paradigm for Multifamily Leadership
It's time to adopt a wisdom-driven model for multifamily leadership. Such a model synthesizes data analytics, emotional intelligence, and future-forward technology. Wisdom isn't merely what you know; it's how you apply it to create transformative experiences for everyone involved in your multifamily ecosystem.
You enable a profound shift in perspective by entrenching wisdom in your leadership repertoire. You move from a transactional viewpoint to a relational one. Let's reintroduce the humanities into the multifamily space!
What a thrill to welcome Paul Bergeron back in this Collective Conversations episode. Paul is a Content Strategist, Business Reporter, and a sought-after Thought Leader in the Multifamily and CRE space. Some highlights from this episode include:
An article from Business Insider: "It's not just you. LinkedIn has gotten really weird" about the transition from a business/professional platform to include more social posts. Paul shared his strategy of trying to be informative, unique and funny when he posts and seeing the value of getting to know people beyond their business accomplishments and the increased opportunities for networking.
Takeaways from the CREW Conference including property type designations, market definitions, and the future of the office space. The new Blueprint Conference in Las Vegas and the upcoming OpTech Conference which is scheduled to have a session on using AI in maintenance.
Paul's love of art and twice-failed attempts to meet Jackie Soffer, Chairman and CEO of Turnberry and fellow art fiend. If you're listening Jackie – give Paul a ring.
The Dom Beveridge 20for20 white paper co-authored by Donald Davidoff and Jeffrey Roper about revenue management and how the multifamily industry is far from a cartel.
The BH spirit week – BH is the 6th best place to work in real estate and the #1 management company. From playlists to taking a walk – even remote departments found ways to connect during this special celebratory anniversary week.
Taylor Swift and the NFL: Did Paul predict this disruption/relationship? Also, Paul tells the story of when he casually went to church with Taylor about ten years ago.
Whether you're a seasoned investor, property manager, vendor/supplier, or someone interested in learning more about the multifamily market, this series offers valuable insights that can help you navigate the challenges and seize the opportunities in this dynamic industry.
About Mike Brewer – Mike is enthusiastic about people, technology, and the multifamily industry. He serves as President of RADCO Residential and COO of The RADCO Companies. As the Founder of Multifamily Collective, Mike is passionate about sharing insights and wisdom through this series of Collective Conversations with others in this industry. This podcast is a platform for industry professionals to connect, learn, and grow.
We love your feedback, questions, and topic suggestions for future episodes. Reach us via info@multifamilycollective.com or connect with us on LinkedIn, YouTube, and Facebook. Our podcasts and interviews are also available on Apple Podcasts, Spotify, or anywhere you stream your podcasts.
Subscribe and Share:
If you enjoyed this episode, rate, review, and subscribe to our podcast on [Podcast Platform(s)] and share it with your friends and colleagues.
If you or someone you recommend is interested in learning more about sponsorship opportunities, please contact us.
Please subscribe to our newsletter – The Collective Rundown
Thank you for tuning in and stay tuned for more exciting episodes coming soon!
Disclaimer:
The views and opinions expressed in this podcast are solely those of the individuals involved and do not necessarily reflect the official policy or position of Multifamily Collective or any other organization mentioned during the episode. The podcast is for informational purposes only and should not be considered professional or legal advice. Always consult a qualified professional or your organizational leadership before making strategic, professional, financial, or investment decisions.