Multifamily Marketing
Mokriya Craiglist is an uber-cool app that you should check out. It really beautifies the Craigslist experience on your mobile device.
Putting all the legal mumbo-jumbo aside – Mokriya went about developing this the right way.
And the user experience is very fluid.
The good news for users is that the app is free and mimics Craigslist search conventions and categories in every way — while still debuting an intuitive design that makes sense on a small smart phone screen. The app also offers a map view (in addition to list and thumbnail views), calling or emailing a seller with one tap (goodbye, copy/paste) and ability to jump between categories and regions.
Here are a couple of screen shots I took from my iPhone: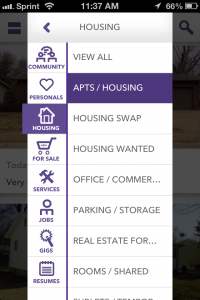 This next one shows off a quick search I did to find housing in St. Louis: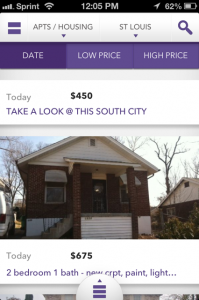 And here is a listing from one of our Mills Properties in downtown St. Louis – The Laurel: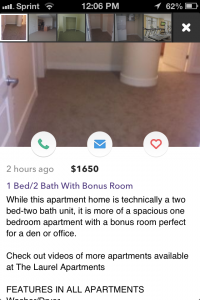 I could see this app catching on – what about you?
Your really liking what I am seeing from this app Multifamily Maniac,
M