Creativity has the Power to Transform Human Behavior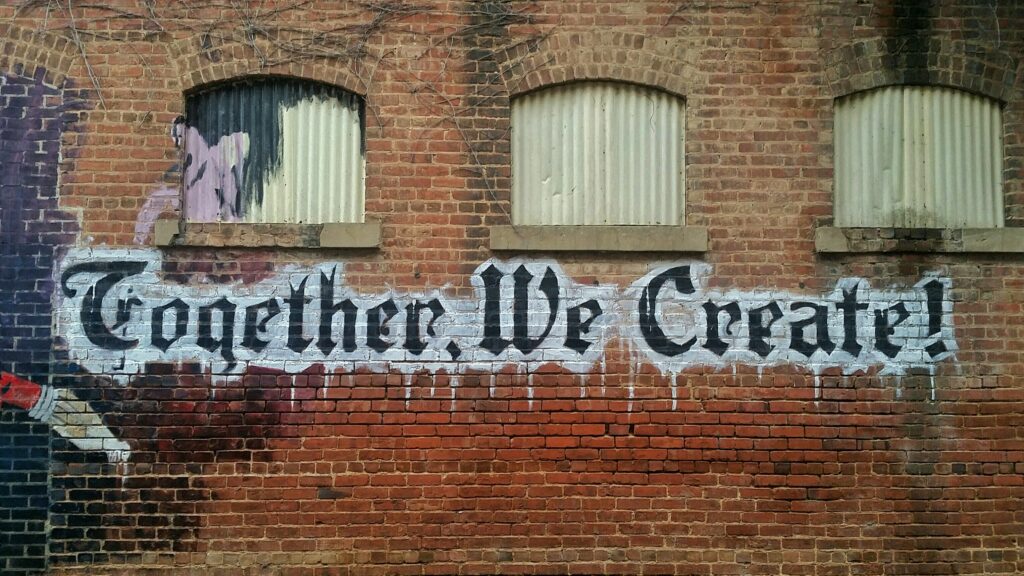 Creativity, often regarded as the ability to produce something novel and valuable, has always been at the forefront of human experience.
From the first cave paintings to modern digital art, creative expression has mirrored societal development and directly impacted human behavior.
The transformative power of creativity is noticeable in various domains like art, education, and advertising.
We are going deep today to give cause for thinking about our Multifamily business differently. And to think about our leadership roles at work, at home, and in our communities.
Buckle up – this post is outside the bounds of our usual offering.
I hope you enjoy it. 
Art as a Mirror and Catalyst
Historically, art has served as a reflection of societal values, beliefs, and aspirations, and for instance, the Renaissance period witnessed a burst of creative output in art and science. Leonardo da Vinci's (a hero of mine) works, such as the Mona Lisa and The Last Supper, are masterpieces of visual appeal and signal a shift towards humanistic thinking and individualism (Jones, R. 2003. The Renaissance Art Book. Thames & Hudson).
However, art doesn't just reflect change; it also instigates it. The street art of Banksy, for instance, has been known to challenge political norms and make viewers question established societal structures. His controversial artworks, like "There Is Always Hope," compel individuals to reconsider their stances on issues like war, poverty, and surveillance (Ellsworth-Jones, W. 2013. Banksy: The Man Behind the Wall. St. Martin's Press).
Education and Creative Thinking
The field of education has recognized the power of creativity in molding behavior and mindset. Sir Ken Robinson, a staunch advocate for incorporating creativity in education, posited that when students are encouraged to think creatively, they are more engaged, enthusiastic, and better equipped to solve problems (Robinson, K. 2006. Do Schools Kill Creativity? TED Talk).
Advertising and Behavior Modification
The realm of advertising offers profound insights into the direct impact of creativity on human behavior. Ad campaigns that resonate with viewers often employ a mix of creativity and psychology. For instance, the "Real Beauty" campaign by Dove challenged conventional beauty standards and pushed viewers to rethink their perceptions about beauty (Neff, J. 2007. "Dove's 'Real Beauty' Pics Could Be Big Risk." Advertising Age). Such creative campaigns don't just promote products; they often lead to a change in societal perspectives.
Similarly, the "Share a Coke" campaign by Coca-Cola, which personalized coke bottles with names, didn't just boost sales but also transformed consumer behavior by promoting sharing and connection among individuals (Moye, J. 2014. "Share a Coke: How the Groundbreaking Campaign Got Its Start 'Down Under'." Coca-Cola Company).
Digital Age and Virtual Creativity
Creativity's influence on behavior extends to virtual platforms in the digital era. The growth of platforms like Instagram and TikTok has enabled users to engage in creative self-expression, influencing not just personal behaviors but also societal norms and values.
Virtual reality (VR) platforms take this a step further. For instance, applications like "VRChat" allow users to design avatars, spaces, and scenarios that can alter their perception of self and reality. Engaging with these creative tools can modify behaviors, such as increasing empathy by allowing users to experience life from different perspectives. 
Creativity, in its myriad forms, profoundly impacts human behavior. Creativity continually influences and transforms how we think, feel, and act through art that challenges societal norms, educational practices that mold young minds, advertising campaigns that reshape consumer behavior, or digital platforms that redefine reality. By acknowledging and harnessing this power, individuals and broader society can usher in positive changes and build a more inclusive, empathetic, and forward-thinking world. I like to say the world is a great big education; embrace it for all you will become. 
About
Mike Brewer
My mission is to tease out the human potential in the multifamily space.