Whoa – almost forgot how to use WordPress; it has been so long. Got into a bad habit of not writing everyday.
Came across a quote today that got me thinking about Habits –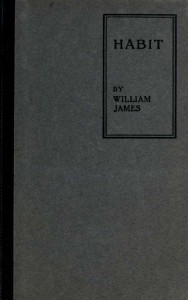 "When we look at living creatures from an outward point of view, one of the first things that strike us is that they are bundles of habits." – William James
As we wind down the year I think it prudent to look at the habits that lead our lives.
Are they working for you or against you?
Do you need to throw out the old and bring in some new?
Do you need to set some goals and then think about the habits that will bring those goals to life?
Do you need to stop thinking so much and just go do stuff?
I know for me – I would like to get back to writing, it's been way to long. And, I miss it…
Your thinking about habits multifamily maniac,
M