collaboration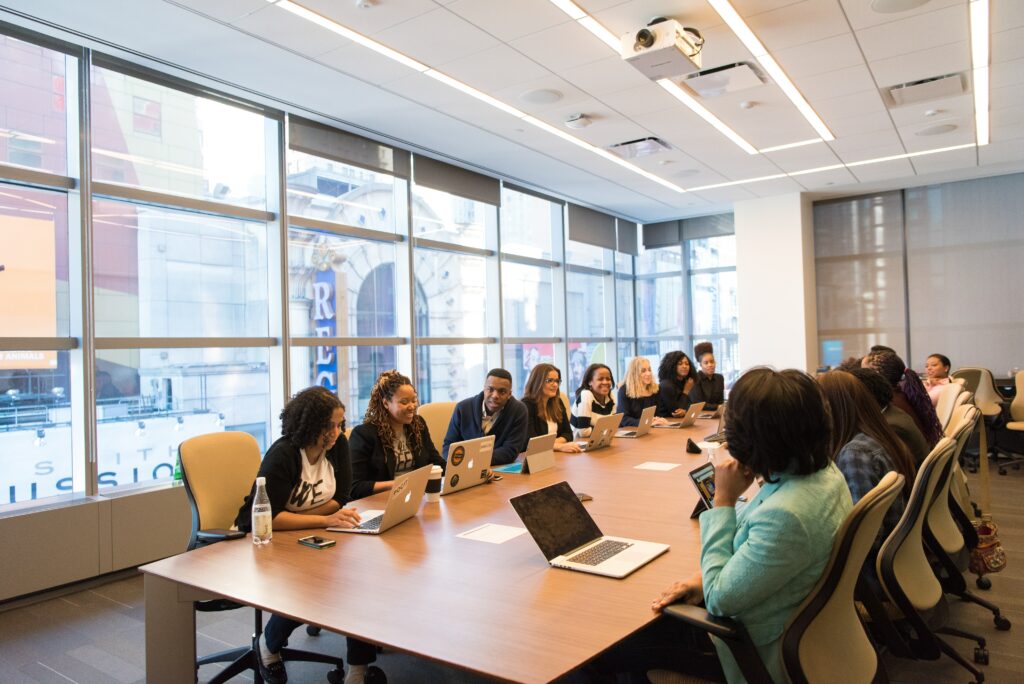 An excellent meeting transcends its helpful purpose and becomes an engaging, meaningful experience that leaves a positive and lasting impression on all participants. While the specific dynamics of a successful meeting can vary based on the context and participants involved, several key elements consistently contribute to making a personal meeting a good one.
First and foremost, effective communication is the linchpin of any successful meeting. Clear and concise communication ensures all participants understand the meeting's intention, goals, and agenda. A well-defined agenda sets the tone and direction of the discussion, helping participants stay focused and engaged. Additionally, the ability to actively listen and provide constructive feedback is paramount. An open and respectful dialogue encourages diverse perspectives and fosters an environment where ideas can be freely exchanged and refined. I encourage people to argue, fuss, and fight – respectfully. 
The timing and scheduling of a meeting play a crucial role in its success. A good meeting respects participants' time by starting and ending punctually. It's a demonstration of respect to start and end on time. Being mindful of time constraints demonstrates professionalism and consideration for everyone involved. Furthermore, spacing out meetings and allowing breaks can prevent participant fatigue and ensure individuals are mentally and emotionally prepared to contribute effectively.
Engagement is a key factor distinguishing a good meeting from a lackluster one. Keeping participants engaged requires a mix of interactive elements, such as discussions, brainstorming sessions, and collaborative activities. Incorporating multimedia presentations, visual aids, and real-life examples can stimulate interest and enhance understanding. An engaging meeting also encourages active participation from all attendees, creating an inclusive environment where everyone feels valued and heard.
A positive atmosphere significantly influences the outcome of a personal meeting. Establishing a welcoming and respectful ambiance encourages participants to express their opinions without fear of criticism or judgment. A good meeting is characterized by a sense of openness, where constructive criticism is offered in a supportive manner, and diverse viewpoints are embraced. Building rapport among participants through small talk and personal interactions before diving into the main agenda can create a more relaxed and productive atmosphere. I strongly encourage opening every meeting with the question, "What's Up?" Answers can be personal and or professional. 
Effective leadership is pivotal in guiding a meeting toward its objectives. A good meeting benefits from a facilitator who can manage the flow of the discussion, ensure that everyone has a chance to speak, and steer the conversation back on track if it deviates from the agenda. Strong leadership also entails recognizing and valuing contributions, providing recognition for accomplishments, and addressing conflicts tactfully and constructively.
Practical outcomes and action items are essential to a successful meeting. A productive meeting concludes with clear decisions, action steps, and responsibilities assigned to specific individuals. Following up on these outcomes after the meeting is equally crucial. A good meeting is not isolated but feeds into a larger workflow, contributing to progress and momentum. Keep a Who What When list to review at the next meeting. 
Flexibility is an attribute that can elevate a meeting from good to exceptional. While a well-defined agenda is important, being open to spontaneous discussions or addressing urgent matters that arise demonstrates adaptability and responsiveness. Flexibility also allows participants to contribute ideas that may not have been part of the original plan, potentially leading to unexpected breakthroughs or solutions.
Lastly, a good meeting promotes continuous improvement. After the meeting concludes, a review of its effectiveness is essential. This can involve soliciting participant feedback, analyzing the meeting's outcomes, and identifying areas for enhancement. Learning from each meeting experience and implementing changes based on feedback ensures that subsequent meetings become even more productive and valuable. I like to rate the meeting on a scale of 1 to 10 where 7 is not an option. And ask each participant for their key takeaway.