Mike Brewer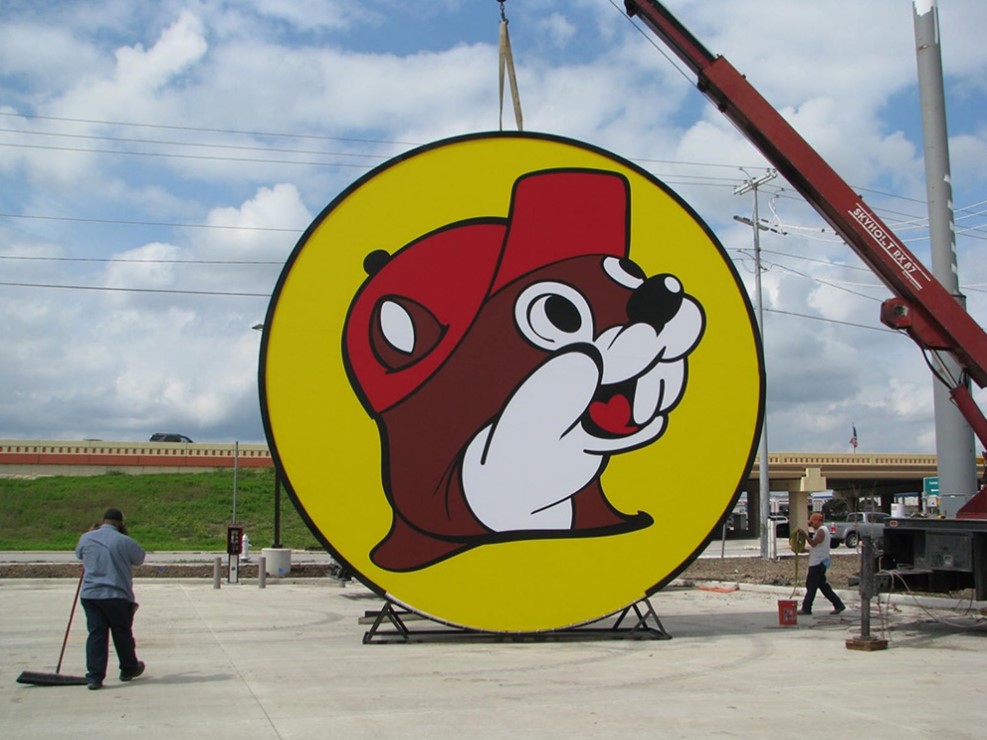 Have you ever been to Buc-ee's? If you have then you're in the club. If not, then I encourage you to try it at least once. There are many incredible and incredulous things to see and experience at Buc-ee's – more than can be experienced in a single trip. This travel convenience chain is rooted in Texas but is creeping across the southeast. We have two in Georgia so far. In Warner Robins, the site sits on 22 acres with a 53,000 sq ft store, 120 gas pumps, more than 70 iceboxes – and brisket, the holy grail of the thousands of their daily offerings. People come for the brisket and stay for just about everything else – the kitsch of a literal one-stop-shop for everything from a wall of jerky to deer corn and beaver nuggets.
How did a giant beaver-themed convenience store knock the socks off its competitors, and what are the takeaways that apply to any business?
THEY KNOW WHO THEY ARE
On their careers page, this (beaver) nugget stands out: Do you believe what we believe? We believe our store should be clean. We believe our staff should be friendly. We believe our prices should be low. If you believe what we believe, come join the Buc-ee's team!
They advertise their pay rates which range from $16-$33/hr depending on position with 401k (100% match), three weeks paid time off, healthcare, nightshift premium pay, etc. The stores are filled with staff on the move and on the alert for any customer who needs assistance or just looks a little confused.
Their stores are brightly lit and well-stocked which is a feat in a time when supply chain disruptions cause sparse shelves in other retail stores. They advertise and maintain the 'world's cleanest restrooms'. Their locations are outside the urban core, located instead on the interstate just far enough away to make stopping for road snacks and a top-off reasonable – and it never disappoints.
THEY KNOW WHO THEY AREN'T
Surprisingly, Buc-ee's is not a truck stop. They do not have parking or pumps for big rigs nor do they offer any of the amenities a long haul truck needs such as showers or a place for extended parking.
The phone numbers for their stores are unlisted. They found that having phones ringing distracted cashiers from caring for the customers in front of them. If you have questions, go to the website.
Their return policy is the opposite of easy – as in return to the store where you purchased it and ask for a manager. My guess is that this means they have very few returns. They do not have a system for letting you know if an item is in stock at a particular store. Take your chances.
WHAT ABOUT MULTIFAMILY
There is a tendency in multifamily to chase after the newest thing – be it tech, amenity, or experience. If you've been here for a while, you know that I am a big fan of more innovative technology to improve the customer and team member experience. The future is now, and I'm leaning into it. Ship and iterate and get rid of the stuff that slows the process and progress. Which is all well and good…
But – if we can't distill who we are and what we believe with the brilliant simplicity of Buc-ee's, then we have some remedial work to do right now. It doesn't take a three-inch-thick binder of policies and procedures if we simply believe that our properties and offices should be clean, our maintenance shops stocked and organized, our amenities clean and functional, and make-readies should be ready like you'd move your mother into ready.
I encourage you to start asking your team members – what do we believe? Distill it down to its simplest form and then spread it throughout your organization. Clear, concise, and easily communicated.
Who are we and what do we believe?
Share with us your experiences with defining your company's beliefs and sharing them with your team. What worked and what didn't?
Thank you for being part of the Multifamily Collective. Learn more by signing up to Catch the Weekly Rundown! It's free, and we won't spam your inbox!