Apartment Budgeting: Laundry Income
To continue with our Apartment Budgeting conversations; this week we are penning on the subject of Laundry Income.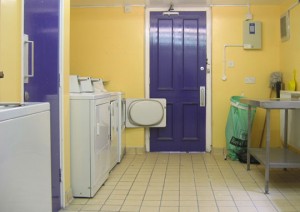 Laundry Income Defined
Laundry Income can otherwise be termed as revenue share. This comes in the form of upfront concessions given at the time of contract signing. Or, in the way of refurbishment of your laundry facility. In addition to the aforementioned, one can negotiate a long-term share of washer and dryer collections. The payments can be set to arrive monthly or quarterly.
There are an endless number of ways that these contracts can be negotiated ranging from the vendor coming out-of-pocket to completely update your laundry facility to paying for a small share. In lieu of that, you can negotiate for a larger share of the ongoing revenue and forego the upfront incentives. You really have to consider this on a case by case basis. And, if you don't know which way is best – reach out and ask.
Laundry Income Budgeting Strategy
If you are setting up anew – request a collection analysis from your vendor of choice. Ask them to pull trailing data from a comp that is similar in size and demographic. Consider drivers that could cause differences in your property versus another. Drivers such as; in unit washers and dryer connections, in unit washers and dryers present in select units, usability of room (is it centralized or located in the basements of each building), number of machines in the room, etc.. All things should be considered to give you a fair idea of what to budget.
If you are set and forecasting the new year – consider your most recent twelve to eighteen months trailing. Consider any foreseeable causes for disruption to up or downside. And, consider your timing. Plug the numbers accordingly.
Laundry Income Marketing Strategy
Not to over stress the marketing is everything mantra but it really is and producing Laundry Income is no different. Make sure you rooms are dialed in multiple times throughout the day. Make sure that the floors are swept and mopped. Make sure the folding tables are clean and free of clutter. Make sure the trash cans are emptied regularly. Make sure the machines are clean to include the lent traps. And, make sure the lighting is 100% working 100% of the time.
And, by all means – hand out free tokens or swipe cards from time to time. Host a – do your laundry for free – happy hour every Wednesday night. Call is Duds and Suds – they bring the duds you supply the suds. Make it social. Have T-shirt folding races. Have the neatest fitted sheet folding contest. Blow it all out on Facebook. Share the love of duds and suds. Above all – give people are reason to love the laundry room so that they come back and spend money using your machines.
Your lovin' laundry income multifamily maniac,
M
Prop pics: Apartment Therapy
About
Mike Brewer
My mission is to tease out the human potential in the multifamily space.