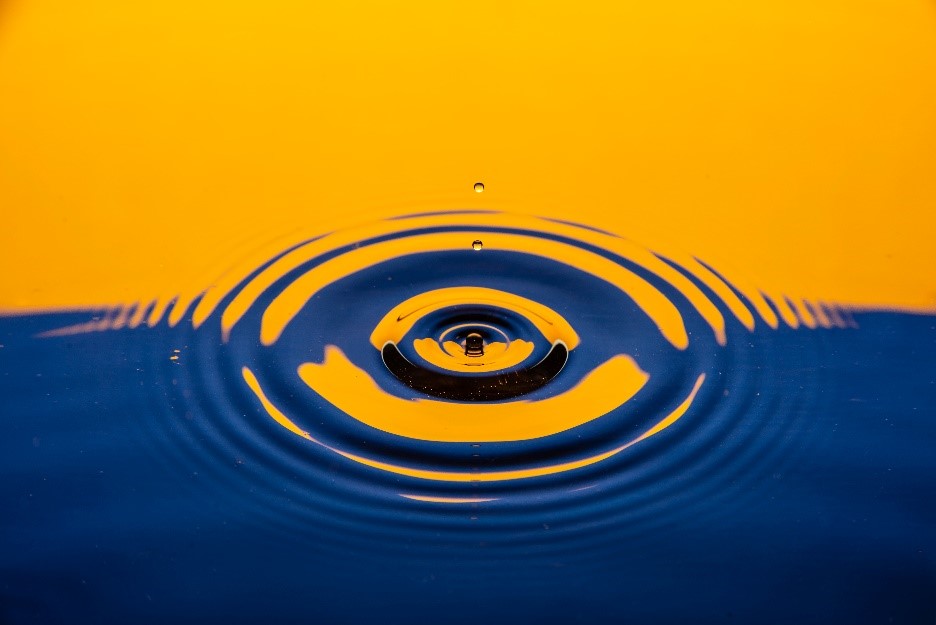 One Weird & Wonderful 
I don't spend much time in front of the television, but my friend encouraged me to watch the show Chopped. Four chefs competing for the prize, a mystery basket of ingredients, and the added constraint of an incredibly short clock. Oh, and three elite culinary judges to decide their fate. I felt stressed just watching it! (Maybe it's not entirely different than some days in the life of a multifamily manager?) The thing that struck me most was just how each chef interpreted the ingredients and, using their unique experience and preferences, turned out dishes that bore little resemblance to their competitor's plates.
There's a metaphor there. Not to oversimplify (or complicate) things, but it feels a lot like life.
Lately, I've given some thought to this one weird wonderful life we each get on this earth. I use the term weird in the best possible way. We are all a little weird and that is part of what makes life and relationships interesting – just like an unexpected ingredient in a dish that surprises the taste buds. Okay – back to my analogy.
Although we start life with many of the same ingredients, every person has their own mystery basket of unique attributes and challenges. We are the chef in this scenario – we can choose how to craft a life that brings us fulfillment and enriches the lives of others by using the ingredients at our disposal.
When asked "What do you do?" people tend to define themselves by current or aspirational career goals. It's rare for anyone to reply to that question with anything other than career or education. Maybe we should consider surprising with an answer that speaks to who we are as individual humans not in terms of career. It is good to be enthusiastic about your career, after all a significant percentage of your hours are spent at work. But life gets off kilter when work takes precedence over everything else.
It is up to us to find the balance.
When creating your one unique life, consider doing your prep work. Sit with your thoughts and meditate on some deep questions.
Who are you? For three short words, this is a HUGE question. Who are you in relation to your many roles and responsibilities? Personal relationships? Your attributes? Your foundation? Your core.
What do you believe? This dives into personal beliefs around matters of faith or spirituality. In worldview. In connectivity to others in your life. And in consideration for the humans who share this planet and all its resources with you.
What do you hope for? Growth? Relationships? Ambition? Travel? Restoration? Health? Experiences? What is your deep longing?
How do you want to be remembered? When your one weird wonderful life in this world is done, what do you want those left behind to remember about you? What stories will they tell?
One final question – What are you going to do about it?
Gather 'round everyone and share your weird and wonderful life stories with us.
I'd like to ask a small favor. Will you help us grow the Multifamily Collective by subscribing to our YouTube channel and leaving a 5-Star review on your podcast app?
Want to know more about what's happening in the Multifamily Collective world? Sign up to receive our newsletter. It's FREE, and easy and we won't spam your inbox.