storytelling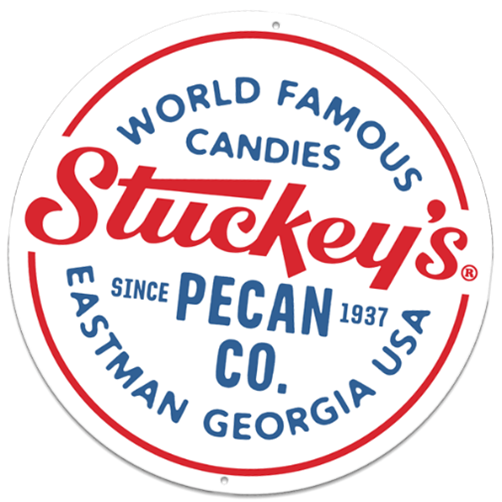 Pecan pies, divinity candy, roasted and salted, or just plain – pecans are ubiquitous in the south. Whether you call them pea-CANs or pea-CAHNs is likely down to where you grew up as the pronunciation was passed down through the generations. When I was young, we never bought pecans that had already been shelled – not when my parents had free child labor readily available in the form of my siblings and me. I remember that there was a pecan tree where we rode our bikes, and we could take as many pecans as we could carry. I was really bummed when that tree was struck by lightning, bringing our free pecans to an end.
We learned how to crack pecans by putting two nuts in your palm and applying pressure with both hands then picking out the meat and leaving the shell. If you've ever mistakenly left even a tiny bit of the inner shell, the bitter taste served as a reminder to be more careful next time. I recall that we had a bowl of unshelled nuts with a nutcracker and picks to aid in getting to the good stuff. The bowl had some sort of fake bark on the outside. You know it's from another time when it's labeled vintage and you can buy it on eBay for almost $70!
Shelling pecans manually may never come back in vogue but there are some things from the past that are worth the labor to bring them back. Good old Americana in the form of family road trips seems to be making a bit of a comeback. I know that seems like a far-flung idea what with gas knocking on the door of $5/gallon, but I believe that the pandemic has awakened a desire to return to earlier family experiences. If there is one way for families to reconnect, it's a road trip. If you can survive days 1-3, there is a tipping point where you start to communicate with each other. But brace yourself – the early days can be a grind and have you questioning what sort of crazy decision started this mess.
Thinking about those endless drives to see roadside attractions and national areas of interest reminds me of some of the roadway giants – Howard Johnson's, Holiday Inn, and Stuckey's. Among the many things I looked forward to were the Stuckey's pecan logs. Light fluffy nougat dipped in caramel and rolled in pecans, the Stuckey's pecan log was too much of everything – delicious, sweet, and sticky perfection.
Stuckey's motto – Relax. Refresh. Refuel. – signaled their role as a precursor to the modern convenience store. The Stuckey's story began in 1937 with a roadside stand and a family-owned pecan grove but its brand heyday was definitely in the 60s & 70s with 370 stores in 40 states, which makes sense because that was pretty much the peak of the family road trip.
Over time, the stores went into decline, and the family business was sold. Eventually, the brand was diluted and its future was grim. Enter Stephanie Stuckey, an environmental lawyer who decided to revive the brand and her grandfather's vision. It is an uphill battle by any measure, but if it can be done – this dynamo will make it happen. If you aren't connected to Stephanie on LinkedIn or following her on social media, stop right now and do it. You know she's got something going for her if the massive views on TikTok are any indication.
Stuckey's comeback story is a master class in the power of one person, the importance of candor-filled storytelling, and social media done right. Whatever obstacles you face – grit, humor, honesty, integrity, respect, and authenticity will go a long way to improving your lot. So, I'm not going to rewrite Stephanie's story when she tells it so elegantly. She says, "I invested in storytelling, and I invested in beautiful design." She believes that spending strategic dollars on design is the most important aspect of branding. AND she is hanging onto the company sacred cow – that pecan log roll. Smart thinking.
I would kick myself if I failed to mention that Stephanie Stuckey has a standing invitation to be a guest on our podcast "Collective Conversations" any time. I would consider it a high honor to hear her story firsthand. So, if any of you know Stephanie – please connect us! 
Do you have a Stuckey's story? Or a brand revival story? Share them with us here or on our social media. We all learn from each other.
Never miss another Multifamily Collective moment. Sign up to Catch the Weekly Rundown to see all our weekly content plus bonus material for our subscribers. It's FREE, easy, and we promise not to spam your inbox!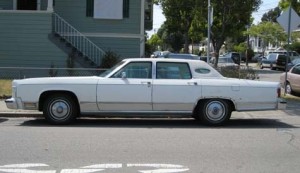 Belated Multifamily Monday blog post – better late than 'skip it until next week…'
We all know that guy/gal that just has the innate knack for storytelling. They are artisans of the highest order. They can suck you in, keep you wanting, needing and desiring for every next word, sentence and punch line. They can make friends with anyone, anywhere and at any time. They are never at a loss for words, wit or prose. They sell you with body language, eye contact, superior listening skills and are always providing inspiration and motivation to act.
The best story I ever heard dates back to the seventh grade. I was selected to play basketball for a local AAU team that summer. And, the story was told while we were headed (by car) to a nearby town for a scrimmage. It was roughly an hour and a half away from our home town and there were six of us packed into one of those old style Lincoln Continentals. The boat car as my basketball buddies and I referred to it.
Our coach (the driver) was a middle-aged avuncular gentleman. Youthful for his age but very wise beyond his years. And, wow – could he tell a story.
The Tale of Furr's Cafeteria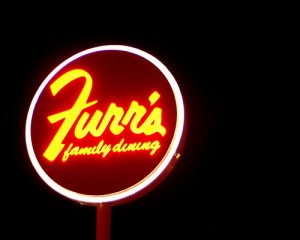 Furr's is/was one of those all you can eat restaurants with the best of the best food on the planet. Or, at least I thought so in my tender years. It was here that our coach's story started [I will tell the abbreviated version].
He and his wife were eating dinner there one night. Nothing out of the ordinary, just a nice dinner and some good conversation. That is until our coach noticed this lady staring at he and his wife. It was one of those awkward I think I know you kind of stares. This locking of eyes, uncomfortable stare and look away went out over the course of the next half hour as they enjoyed their meal.
Near the end of the meal our coach looks up and the lady is gone. But, after a quick scan a waiving hand catches his eye. It was the suspicious lady standing up at the check out counter. She was just waiving away as to suggest she was happy to see coach and his wife. And, she would look forward to seeing them in the near future. He locked eyes with her and out of instinct gave her a wave and smile. After a bit of – what a weirdo – who was that – conversation, coach and his wife get up and make their way to pay. Little did they know, they were in for a big surprise.
The waitress announces the total. It was two times the amount that he expected to hear. You can likely guess what happened. Creepy lady duped the waitress and pinned her meal on my unsuspecting coach. He was furious to say the least but paid the bill despite his better judgement.
Fuming – he walked out – telling his wife to wait at the curb while he went to get the car. As he pulled around to pick her up, he caught a glimpse of his wife engaged with creepy lady in what looked like a very heated argument. Wanting to put the night behind him, he pulls up to the curb and opens the door. He urges his wife to get in the car and she turns to do so. As she does, creepy lady grabs her trying to pull her to the ground. His wife responds by stiff arming her and manages to get into the car. But not before creepy grabs her leg and starts pulling. Coach is on the gas pulling away and the lady just keep pulling his wife's leg. ……..just like I am pulling yours.
Pulling Your Leg
Just like that – one hour and thirty minutes after we left our home town. Just as we were pulling in to the parking lot of our opponent's gym. Just like that – he ended the story by letting us in on the fact that he made the whole thing up.
To this day – I will never forget the dumbfounded look on all of our faces having just spent 90 minutes of our youthful lives leaning forward, crouching farther and farther to the driver's side of the boat car. Hanging on every word that came out of coach's mouth. Dumbfounded gave way to loud laughs, aching bellies and wounded egos. It was amazingly over the top and hilarious at the same time.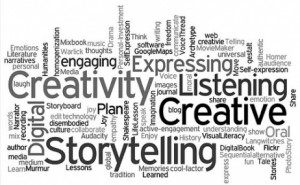 Apartment Storytelling 
What is selling apartments but storytelling? Are your apartment stories worthy of relationship? Are your stories worthy of trust? Are your stories compelling enough to touch the triggers that move people to lease an apartment from you? Are they worth of being retold to friends and family? Are they worthy of rating and review? Do they peak interest and give cause for more question and more action?
Your – always appreciating the art of a good storyteller – multifamily manic,
M
In all fairness, I have not taken the time to view an episode of the show Ghost Adventures . In face I just learned about it this past Thursday when Mary Korte of Mills Neighborhood Blog fame wrote it. It immediately got me thinking about the topic of storytelling, the following quote being the real catalyst;
Zak, Nick, and Aaron go to some of the scariest places to try and get answers and information about the people who used to inhabit the spaces.  These guys aren't your average investigators.  They are not afraid to go places where other paranormal investigators refuse to tread.  From apparitions to demons, these guys find it all!
Real or Just Great Storytelling
First, let's give Zak, Nick and Aaron props for profitting on one of the most fundamental emotions that makes the world go around – fear. It's well know that we are motivated by the pursuit of pleasure or the quest to avoid pain and fear plays a major roll in that. Can we profit off the back of fear like these three and all associated with their show have so brilliantly done?
Let's face it, we humans have been scarying the hell out of each other from the beginning of time. You read about it in every kind of fiction and non-fiction. You hear the folktales and hear the creepy stories while sitting around the campfires we stoke up with every single passing summer. It's just plain fun. Persoanlly speaking, I get a real charge out of scaring my kids into a frenzy through stories and outright hide and seek styled shockfests. And, they love it too. Ok, after they get over the initial reactions. But, do they belive it? Na – they just think I am a fun dad. And, good chance they will carry on the tradition with their kids.
Lesson for Apartment Marketing? 
Is there a chance we could sell more apartments by scaring the wits out of the people that walk in our front doors? Not likely, but we may be able to calm the fears they have of renting a new home. Espcically, those that have been burned in the past by bad service, bad attitudes and bad storytelling.
Everything is marketing and storytelling is the vehicle that moves people to action.
What is our lesson? Glean what you can from Zak, Nick and Aaron in the way of storytelling. Make their tactics and strategies your own. Add a dose of personality. Entertain the people that choose to live in your apartment communities. Consider your office the theater, your desk, tour route and display apartment the stage and you are the main character. Act accordingly and tell some mind blowing stories.
Game on –
Your – beliving not in ghosts but rather the power of storytelling – multifamily maniac,
M