maintenance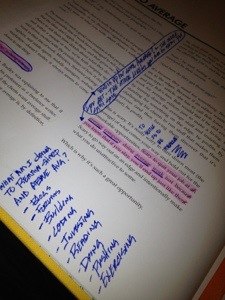 Average is easy
Average gets a leasing person a fair amount of sales
An average service tech can do a fair amount of tickets in a day
An average make ready tech can do a fair amount of turns in a day
An average assistant manager can process a fair amount of transactions in a day
An average manager can lead a fair charge
Ever Get Annoyed?
Do you ever think – I really have a disdain for this guy or that gal because they seem to get more done in an hour than I get done all week? They get twice the commissions for half the work. They get twice as many service requests done in a day than I do and they head home on time everyday.
Get Annoyed Get Excellent
Put that ill-headed pride aside – get pissed – get over it and just ask. Ask that top producer what it is that makes them different. Ask them how they organize their day. What they say to people during the apartment tour and demonstration that gets them so many leases. Ask the leader how he/she gets so much out of their team. Then get busy doing that stuff.
This note from the margin got me thinking about the things that I do to avoid being average –
I am number challenged. Budgets, forecasts and proformas are the bane of my existence. This is the hard work part of the business to me. What did I decide to do about it. I took out a budget and starting a blog series. I will take roughly two years – writing once a week – to think through and define every single line item right through the debt.
For the longest time I really struggled with the written word – to combat that, I started reading everything I could get my hands on. I took the time to memorize the 5000 words used on the SAT test. And, I started this blog.
I struggled with giving and taking feedback to and from industry leaders. Answer – I started participating in industry forums like the ones you see on Multifamily Insiders.
I struggled with finishing. I love to start things but I get to a point and I lose interest. Answer – this is the eighth year of M Brewer Group. I have changed the name three times over the years and have written well over 2000 posts. And, I hope to never finish but not for lack of an endgame.
I learned some basic code language so I could tweak the look of my blog. Word to the wise on this point (have a Mike Whaling backup plan if you get it wrong).
As mentioned above – I read a ton.
I am constantly trying something, suggesting we try something or pushing to get something done.
I exercise.
And, I love people where they are at without enabling them to settle.
Guess what, I still misspell words, break the rules of grammar, start and don't finish, muck up budget work and go long stretches without posting to this blog. Do I fret – no. I acknowledge, learn from it and move on.
What do you do to keep yourself from doing above average work?
Your looking past average work multifamily manic,
M
You will always be the second best anyone else. – Leo Buscaglia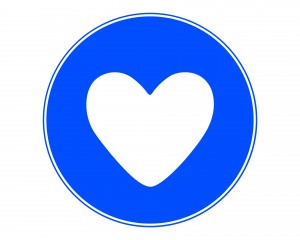 Leo, in his book titled: Love, tells an amazing story as it relates to having love for oneself. I intend to give you the very much paraphrased version. He takes you on a visual journey back to grade school. He has you remember the anticipation you held in your little heart and mind over the art teacher coming around to your classroom. It was that time where you got to put down the lead and pick up the oily Crayola. It was time to put method, pragmatism, social order and conformity to rest so as to wake up the wild and the crazy. It was time to do the thing you love. Or, so you thought….
I Don't Love Your Tree
His story picks up in description of the art teacher drawing a simple tree on the chalk board and instructing the class to follow suit by replicating it on the blank sheet of paper in front of them. Two lines mirrored just inches apart and headed for the top of the page. Lines that lend themselves to branches. And, a line that mimics a camel hump repeated in a circular motion starting on the right and finding itself up and around nearing the top of the page and back down to a point where it intersects with the vertical line on the left. Boom – it's a tree. Yes – you did it. You and everyone else except for Junior.
You quite presumably know where this is going. Yes – Leo inserts 'that guy/gal' into the story. He calls him Junior. And, Junior produces a tree with the love and care that Michael Angelo gave in creating some of the finest art the world has ever seen. The love that a kid gives to choosing his yellow, green, orange and magenta with overtones of red and shades of grey, black and just enough brown. The love that creates the freakiest most awesome and over the top tree that art teacher, the class and the world at large has ever seen. That love that gets shunned, booed, kicked and yeah butted right out of the room. The love that gets you remarks like – I don't love your tree…
Please Conform
Conformity kicks the teeth right out of love. It asks a maintenance technician to master electricity when plumbing is his first love. It's asks our best maintenance supervisor to lead the troops to the top of the mountain and into war when tinkering and solving mechanical problems is his first love. It asks our best leasing people to master accounting when servicing people is his/her first love. It's telling someone who the best way to do something is the way that you do it. Or the way the company does it. Or the way your dad used to do it. It's the continued ripping of life right out of people the same way it was ripped out of Junior.
Punch Line
Starting today – Don't give up your tree…
Have a non-conforming weekend,
Your, never giving up my tree, multifamily manic,
M