exceeding expections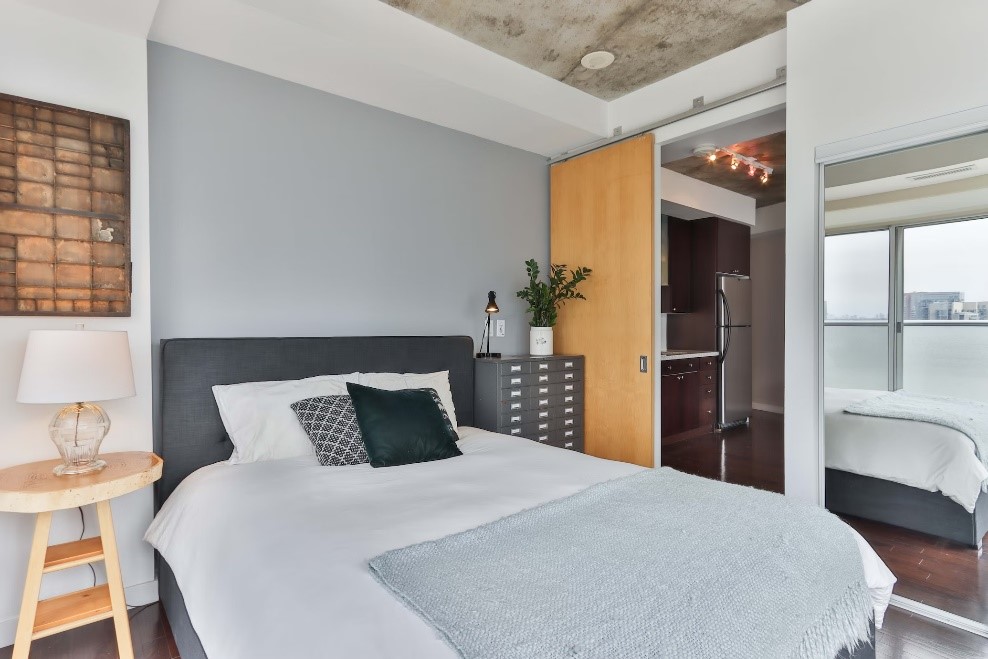 Referral Fees – Not Quite So Easy Breezy
Referral fees have been a staple in the multifamily industry for decades. The programs are typically basic – residents tell their friends and families about their apartment community and send us qualified applicants who go on to move in and become residents. We post signs reminding our residents of the promotion – Earn $200 – $500! for every move-in. What we fail to do is simplify the rules for earning the referral fee. The small print can turn a fairly straightforward program into a very complex one and quickly deflate the joyful chance to turn a friend into a neighbor and pocket some easy cash.
I cringe when I think of a manager arguing with a resident about the five steps required to claim the fee and – Oops! You missed step #3! Sorry, that's our policy. But thank you anyway. Do you feel the same pit in your stomach as I do when considering that scenario?
Rents are well above record levels which can be stressful for residents, making the chance to earn some extra dollars appealing indeed. So, if the rent were let's say $1800/month, then the value of that new customer is more than $21k for the first year. The referral fee is peanuts comparatively. Instead, we often stand our ground and turn the initial resident into a raving enemy. You might win the fight, but the war is over. A happy resident tells a few people. An unhappy one tells the world.
A colleague of mine shared this story about a recent customer experience from a different industry altogether.
"Recently, my adult daughter purchased a new bed and mattress from a smaller online company, and she loved it! She did her homework in advance and had zero regrets. A few months later, my adult son took notice of her two thumbs-up review and bought a mattress, frame, and the works from the same company.
Since I was also on the hunt for a new mattress, I jumped on board and bought one, too. I know the story sounds improbable, but mattress shopping is really stressful, and if you know someone who actually loves their new mattress and the overall buying experience, that creates a huge level of trust. I don't know about you, but it is awkward to go into one of the many Mattress stores found in every strip mall and shop while a salesperson hovers over you, encouraging you to sit or lay down on several of the floor models. Talk about a position where you have zero power! Back to our story – none of us had seen or even sat on the product before buying it – we relied on the words of a trusted family member in addition to online reviews and website information.
After all our financial transactions were complete and new beds were on the way, I realized that no one had used the right referral link to earn the $50 bonus. Bummer. I had corresponded with Shannon from customer support over some pre-purchase questions which she quickly answered. I used that contact to reach out and share our story – the family who each bought into the Big Fig experience. I acknowledged the fact that we failed to use the referral link. My email ended with this question, "Is there anything you can do to reward this much family loyalty?"
The company wasn't required to do anything. We clearly missed the requirements (which included using the special link AND waiting until the 120-day trial sleep period ended.) I had no expectations but thought it was worth a shot.
Instead of highlighting the rules and requirements of the referral policy, the company chose to make it more than right. She replied quickly, thanked us for our support, and sent each of us a $50 Visa gift card. If I have the math right, that's one more than we would have earned under the program if we had followed the referral rules initially.
Hats off to Shannon the Customer Support person who works for a company that understands the imperative to exceed expectations at every opportunity. The $150 they spent on Visa gift cards is a tiny fraction of the thousands of dollars we paid for our mattresses. And it guarantees that each of us will share the word with our friends and colleagues. (Hi friends & colleagues! Check out Big Fig Mattress!)
A $50 gift card is nominal and pays back far more than it costs. What really stands out here is that Shannon didn't need four levels of approval and forms to give away the gift cards. She was empowered to make decisions on the spot that ensured an exceptional customer experience."
What are you doing to empower your front-line team members to resolve situations and build brand loyalty? Are you giving your Shannons the opportunity to be the hero?
Please share your stories with us. (Oh – and hit me up if you need a new mattress!)
Help us grow the Multifamily Collective. Here are three small steps you can take that will really help. Each one is free, fast, and easy.
Subscribe to the Multifamily Collective YouTube Channel. Like our videos and click the bell if you want to be notified whenever we add new content.
Give us Five Stars on your preferred podcast app (here we are on Apple Podcasts). Your ratings help increase the number of people who find our content.
Sign up to receive our newsletter.
Thank you for being part of The Collective!