Search Results for: 2011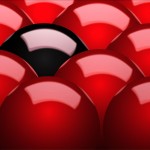 What is the difference that makes a difference when it comes to your multifamily management brand? The standard textbook answer might include words like awareness, trust, regard or esteem. Settle there however and you miss the key ingredient. Energy.
It's All About Energy
John Gerzema and Ed Lebar discuss energy and what it means to a brand in their book:  The Brand Bubble. In chapter two they use a poignant quote from Woody Allen's Annie Hall to set the stage for the difference that energy makes to a brand "A relationship, I think, is like a shark. It has to constantly move forward or it dies. And what I think we got on our hands is a dead shark."
Why is Energy Important
Any great brand must keep moving forward in order to remain relevant in the hearts of consumers and it takes energy to do that. The advent of the Internet coupled with the development of social mediums have made staples like; awareness, trust, regard and esteem simply the price of admission. Even then trust in brands has declined 50%, according to John who is the Chief Insights Officer at Young and Rubicam. Simply put, the reason energy is so important is that it boosts differentiation. People are tired and they are looking for stuff and things that pick them up and keep them vibrant. Brands that fill that void by staying fresh and relevant will win the lions share of loyalty in consumers – if there is such a thing anymore. Those who don't will die like the shark that flips his fins for the last time.
What Can You do to Create Energy
You can dig deeper into the lives of your prospects and residents. Let's step out of our industry and look at an example of this. Frito Lay dug in and found that the bulk of their consumers had more money on the first of the month than they did at the end of the month. Armed with that information, they decided to sell bigger packs during that time and scale back to smaller packs during the middle days of the month.
Could we maximize our brand building efforts on the same theory? Could we convince major ILS's to allow us to scale ads up and down relative to the ebbs and flows of the prospect's pocket book? How about the ebbs and flows of their search habits? Could we then provide relevancy and vibrancy on their terms and relevant to their emotions?
Energy is the difference that makes a difference for your multifamily management brand – what are you doing to create it?
Update: [6.22.9] Seth provides a great concept on creating energy…Circling the big domino
M