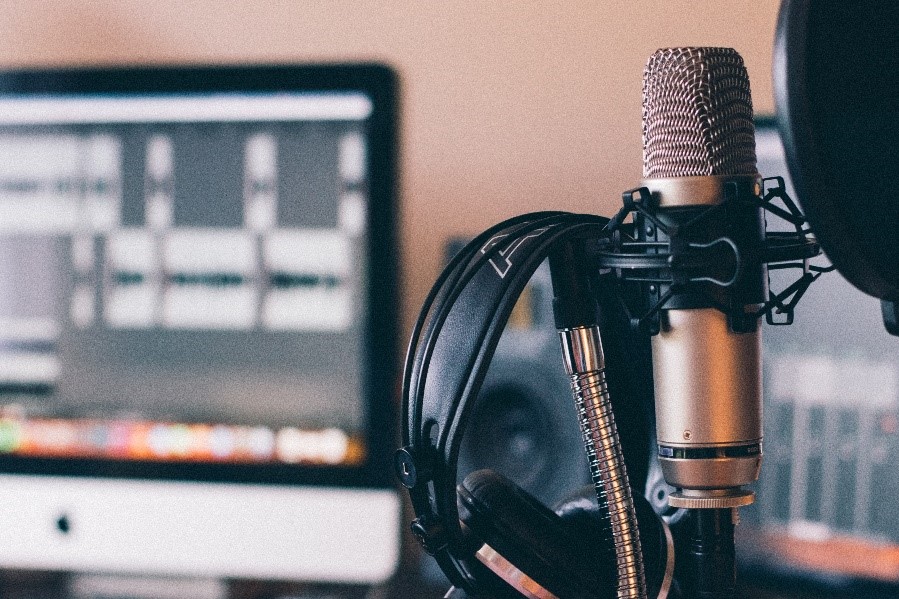 Photo by Will Francis on Unsplash
Podcast Experts
Podcasts have been around for a couple of decades, and you can find a podcast for every imaginable topic or area of interest – and in my opinion, the world is better off for it. Podcasts are egalitarian in that, with a few tools and a lot of grit, just about anyone with something interesting to say can find an audience for it.
If you listen to the Multifamily Collective daily vlog, you might have heard my take on "The Perfect Length of a Podcast" *(hint: I'm not a fan of this concept). As a podcasting veteran over the last six or seven years, I take issue with self-proclaimed experts putting guardrails on the creativity of the masses.
If you want to create a podcast or any other content, my encouragement to you is to just – start. Make a commitment to producing content on a regular schedule. It doesn't have to be perfect. Make mistakes. Screw up. Dust yourself off and do it again. Your audience will find you and when they do, the thing I believe they want most – more than a highly polished and edited script – is the authentic you.
As far as the perfect podcast length discussion goes, I listen to audiobooks and podcasts as I drive around (and when I run) and for me, this much is true: if the content is compelling, I never notice the time. I've heard two-hour long podcasts that kept me engaged for the duration. On the other hand, I've listened to much shorter ones that were far less interesting.
On the Multifamily Collective platform, you will find daily vlogs that are 2-4 minutes long – bite-sized bits of encouragement and knowledge to start the day. Our Collective Conversations interview series are usually an hour or so – plus/minus. Some guests are so fascinating that we could have talked for much longer. Other episodes are shorter to accommodate the guest's schedule. Oh – and we don't edit our episodes. With very rare exceptions, all video content at the Multifamily Collective is an 'all-in-one' practice. It keeps us authentic, and the bloopers are (hopefully) part of the charm. Hats off to Gary Vaynerchuk who inspired our no-edit style.
If you go back to my very first Apartment Hacker video in 2016, you will find this: I resolved to Read Less and Do More, I worked at Mills Properties, and my hair was mysteriously much darker than it is today. As I reflect back over the years, there were many times when it would have been easier to stop, when the audience was quiet, and the time seemed hard to come by, and even when there were some naysayers about the whole thing. I am not declaring myself to be the expert on podcasting but if I were to leave others with one note that ensures success beyond just about any other guidance, it's this: Don't quit. It's that simple and that hard. Do it as a regular practice even when it feels like no one cares at all. Do it anyway. It is in the doing that you learn and get better.
Finally, I will take this moment to say thank you to everyone who supported me through the years, who listened, who came on the show, and who believed in me. I owe you a cup of coffee and a ton of gratitude.
Who do you want to see on a future Collective Conversations episode? Please send your ideas to info@multifamilycollective.com
Don't miss any Multifamily Collective news and notes. Sign up for our Collective Rundown newsletter.