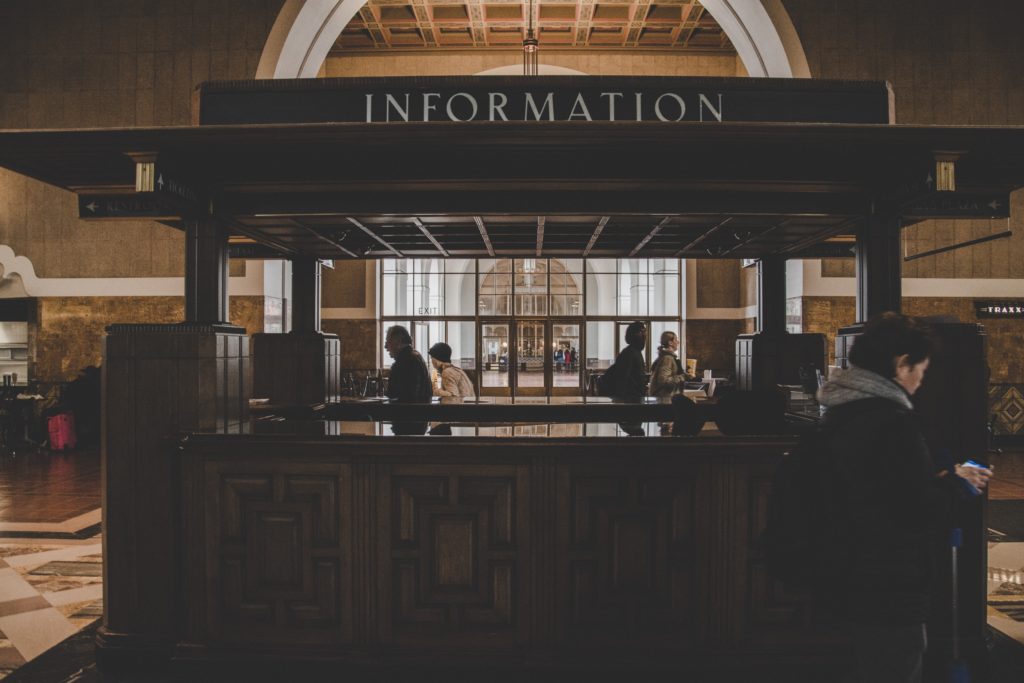 In our earliest educational experiences, we learn the value of knowing all the answers. The delight of being the first to raise your hand and give the correct response is a simple thrill that reinforces the quest to study hard, fill in the blanks, and make good grades. I recall being reminded of the dangers ahead if you screwed up and scarred your permanent record. Where is that record anyway? Who keeps it and will it really be pulled out and held up as evidence of my value? Or the lack thereof? Somehow, I doubt it.
In grades K-12 followed by college or trade school, each includes its own forms of testing. Students cram their brains chock full of facts and theories, some valuable and others not so much. As you grow in your career and earn promotions based on your knowledge, skills, and ability to generate results, there comes a time when it is no longer possible to know all the answers. The best leaders do not even try to know them all.
Somewhere in the gap between knowing how to do everything to leading a broader team lies the biggest stumbling ground for new leaders. Even the most successful managers can struggle to let go of the intricate details and learn to keep an eye on the bigger picture upon moving up the leadership ladder, a delicate and endless balancing act where results are always important but need to be achieved through the work of others.
The failure doesn't fall on these leaders of tomorrow, it lands squarely on the leaders of today. We have a responsibility for the long-term success of these rising leaders. The talent development path requires hard and soft skills – including the humanities. The industry is so focused on keeping up with the tech wars that the anthropological subjects get pushed to the side.
In 1989, Sydney Yoshida posed the "Iceberg of Ignorance" to easily identify the depth of understanding the front line problems in an organization. Sydney was a consultant who worked for a Japanese car manufacturer and discovered a lack of knowledge within the classic hierarchy. It shows the clear disconnect between front-line staff and upper management. The Iceberg of Ignorance breaks down like this:
Front line staff see 100% of the problems
Team leads see 74% of the problems
Team managers see 9% of the problems
Executives see 4% of the problems
I should note that these findings are related to the specific Japanese car manufacturer Sydney studied and are not necessarily identical to other companies, but my experience tells me that his results are within a fair margin of many other industries. For our purposes today, I want to lean away from the specific hierarchical percentages and into the opportunity found in his report.
I anticipate that the knee jerk reaction of a novice regional level manager might be to feel embarrassment about not having all the answers and to revert back to what they know, that is to get into the details to such an extent that the workers on the ground might feel judged, unheard, and usurped. The knock-on effect might then be for staff members to learn the lesson that speaking up only brings more intrusion, more burden, and no real assistance. Silencing your front-line teams is a real shame. It is a missed opportunity to use your best resources to solve genuine hurdles that impede performance, to properly support a novice leader, and worst of all, it leads to a dangerous erosion of your company's culture.
If 100% (or any number that approaches it) of your front-line team members know the challenges they face in producing their work, therein lies your best resource to offer solutions. Honest, open-hearted conversations can lead to genuine responses that include "This is the problem. I think this is the solution." The answer might be mechanical, or procedural, or some other fairly straightforward fix. You will never know if you don't ask the right questions and train up your next-generation leaders in how to listen, move the boulders upstream, and execute real solutions through working with and supporting others.
What powerful iceberg-type lessons have you learned in your career? Please share them with the Multifamily Collective community!
Never miss another Multifamily Collective moment. Sign up to Catch the Weekly Rundown to see all our weekly content plus bonus material for our subscribers. It's FREE, easy, and we promise not to spam your inbox!    
About
Mike Brewer
My mission is to tease out the human potential in the multifamily space.