I have the great privilege of calling Rob Coleman a friend but he is so much more than that as it relates to the impact he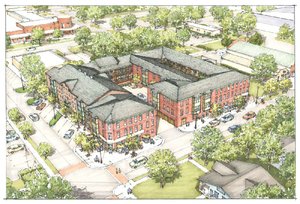 is making on people and the multifamily space. Several months ago he invited several of us to Bentonville, Arkansas to get first glimpse at Thrive – a new brand of apartment living that Rob and his team at ERC were designing. At that time; a lot of what has come to fruition today, was still in the concept stage but you could feel the energy nonetheless.
I remember leaving the meeting feeling like I just attended a rock-star-motivational conference of a crazy intimate nature. Likely akin to Zig Ziglar doing a keynote for you and five of close friends. It was nuts. What really marked it as something special for me was that it stuck with me for months on end – very unlike conferences that hype you up but go in file 13 when you leave.
The Catalyst
The real difference maker was Rob's nature: this quote from a Arkansas paper really sums up what I mean:
 "I'm not interested in just taking our clients' money any longer in exchange for shelter, I want to provide the best experience in the industry for them to live their best life," Coleman wrote. 
Rob is very likely one of the most genuine people I've ever met. He absolutely loves the business of creating experiences that people rave about and I believe Thrive will Thrive because of it. He has set the stage for believing in something larger than self; something that is special and something that inspires. He has certainly inspired me and I can't wait to hear the stories people tell once the move into #ThriveBentonville
Your looking forward to following Thrive Multifamily Maniac,
M